UPDATE:
Bella is now joined by a friend, Lydia!  Lydia has a specialty in necklaces, so the two are combining efforts for Beads 4 a Cause!
Now they have a Facebook page and a website, too!  If you're interested in their Bracelets and Necklaces, check them out and know that we're so grateful for their support of our work!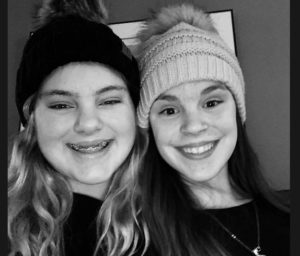 ORIGINAL POST (May 2017):  Last year, we received one of the most precious gifts:  the gift of a young girl sharing her time & talent with the clinic!
Thirteen year old Isabella has a passion for helping people in need, and so she created "Beads 4 a Cause", where she designs, creates, and sells bracelets and donates the proceeds to charity.  After she visited IVHCare, she wanted to partner with us!
She's a young girl who understands how important it is to help girls her age and older make good and healthy sexual decisions so that they don't need our services.  But, she also appreciates the fact that IVHCare exists as a soft place to fall, a clinic which educates, empowers, and encourages the many women in need of our life-saving ministry.
Since she started "selling" the bracelets for us, she has donated more than $2500 worth to the clinic, which equates to approximately 5 ultrasounds appointments for our patients!
Thank you, Bella, for your generous spirit!  If you're interested in a bracelet, look at the different designs below and place your "order" today (development@ivhcare.org or 515.280.4706).