What a lovely event a few weeks ago!  Our Ladies Lovin' Life — 2022 edition — met at volunteer Joyce Lillis' house (thank you, Joyce!!) for the inaugural kickoff.
It was a lovely time to mix and mingle, and share a quick update with our LLL members, as well as bless one of our patients from last year, Grace.
We had a lovely baby shower for her and Kristopher, and she's so grateful for the gifts she received!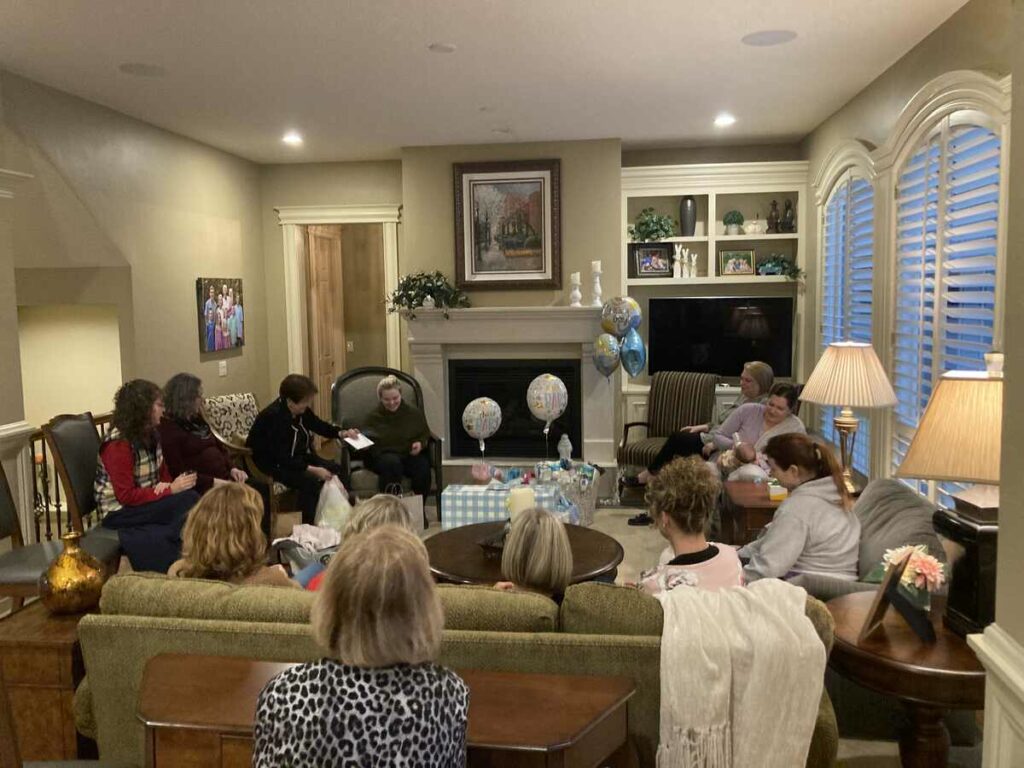 To learn more about joining LLL, click here.